Another corny joke to share with your kids.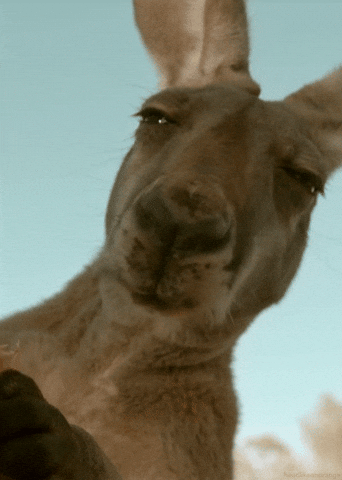 Can a kangaroo jump higher than a house?
Of course they can. Houses can't jump!
Did you know summer evenings (or mornings, or afternoons, or weekends…) are a perfect time to re-connect with your kids while building happy and healthy habits. (AND did you know you can all learn something while you're at it?)
This summer, walk, listen, and learn as a family with fun, educational podcasts from The Walking Classroom!
Your kids will love the fact that you're doing it together, and you'll be a parenting hero!
Not sure what we're talking about? The Walking Classroom offers a super simple (and free) way to learn stuff with your kids this summer!
Walk, listen, and learn with your kids!
It's easy with the free Walking Classroom app (or sample podcasts downloaded from our website). You and your kids get fresh air and exercise when you take a walk while listening to a fun, kid-friendly educational podcast together. We suggest kicking off your walk with our kangaroo joke!
Take walks regularly and your routine will build great memories as well as boost your child's core content knowledge for the next school year! (And, you might learn something yourself!)
Download The Walking Classroom Podcasts app from either app store on your mobile device.
Since the Fourth of July is Monday, download our podcast on "The Star Spangled Banner" along with a bunch more related activities!
But wait, there's more!
The app includes our fun, custom-written, educational podcasts on tons of interesting topics. Download the app to get:
28 free 15- 20-minute podcasts on language arts, science, social studies, and a whole series on science careers!
Discussion questions for every podcast to help spark some great talks after your walk.
An option to subscribe to the full library of 191 podcasts.

Really want to dig in? Download our free

mileage tracker

and the

free Teacher's Guide

with lesson plans and quizzes to go along with the free podcasts.
Photo by MART PRODUCTION