This week's corny joke!
Why was the tomato red?
---
He saw the salad dressing!
(LOL – Use that one on your walk with your kids this week!)
It's fall y'all!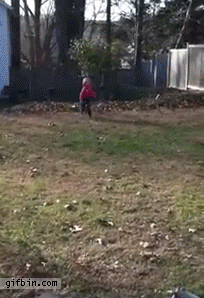 How is it possible that "Walktober" is almost over?! More importantly, though, have you been taking fall walks with your kids? If you haven't, don't despair. There is still "Movember!" Get it?
If you've been using our educational podcasts to walk, listen, and learn with your kids then you know that The Walking Classroom is an easy, socially distant way for kids to learn at home or at school.
At school, kids not only get a mask break with The Walking Classroom, they also get a much-needed physically active way to learn. If they're learning virtually from home then it offers a great screen-free alternative!
So try The Walking Classroom at home and share your experience with your child's teachers. The program helps with learning loss as well as supports different learning styles for kids in grades 3 through 8.
As an extra incentive… we have a new (and free) downloadable podcast checklist and mileage tracker. Download this brand new tool that is sure to help you and your kids stay motivated by keeping track of the podcasts you've listened to and how far you've walked. This checklist includes all of the sample podcasts on our mobile app!
If you're homeschoolers, consider adding a weekly podcast experience to your homeschool curriculum.
And, most importantly, keep on walking, listening, and learning with your kids this fall.
You haven't tried The Walking Classroom yet? It's never too late to start a healthy habit with your kids!
You can get 26 sample podcasts on your phone or other mobile device with the Walking Classroom app or you can download the podcasts from our website.
Want to really dig in? Subscribe to the app and get 191 fun, educational podcasts on all kinds of great topics.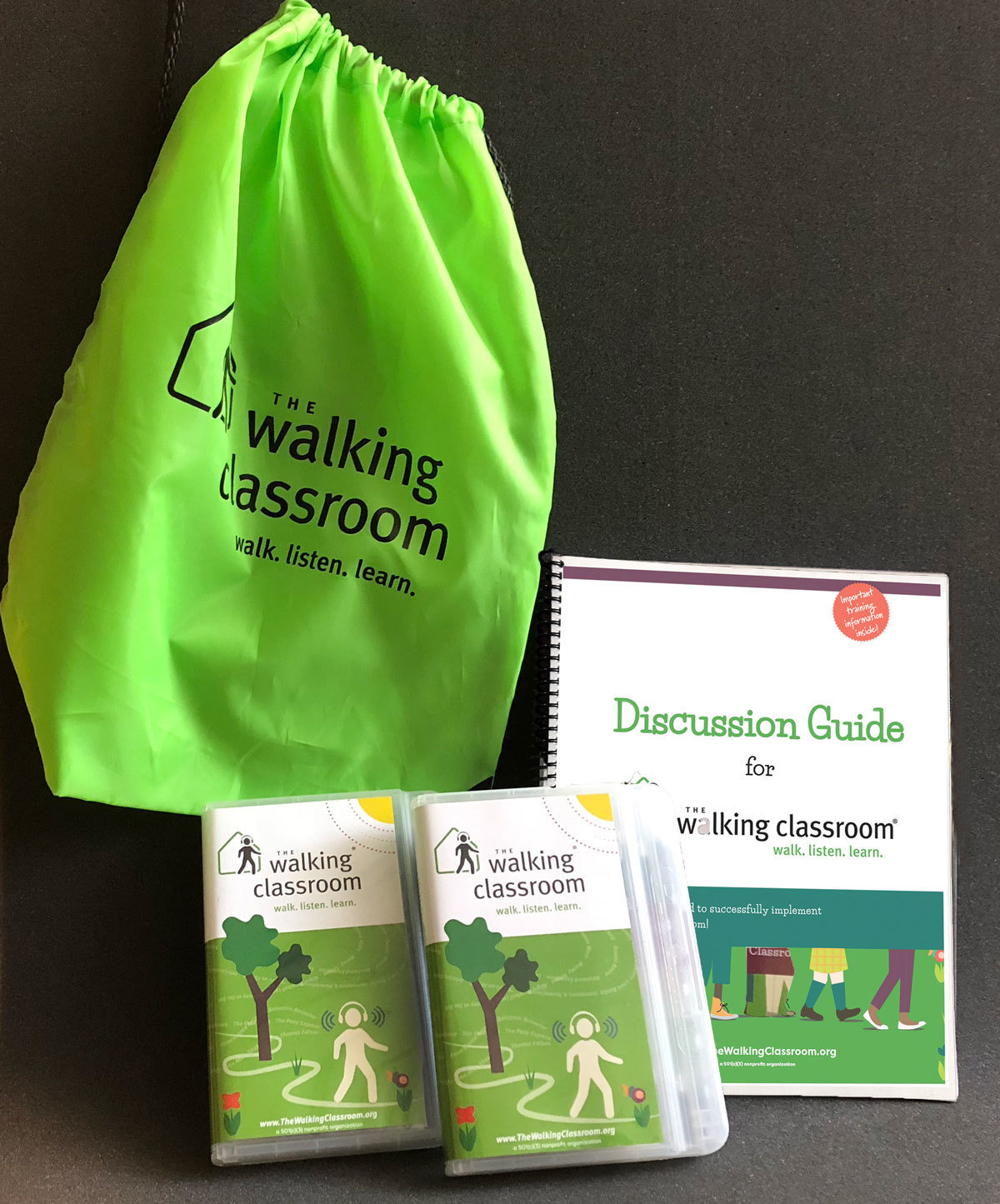 Or, buy our WalkKit audio player that's preloaded with 167 podcasts. Our Homekit comes with two WalkKit audio players and a Discussion Guide in a cute drawstring backpack!
Download The Walking Classroom Podcasts app on your mobile device.
But wait, there's more!
The app includes our fun, custom-written, educational podcasts on tons of interesting topics. Download the app to get:
26

(now 28!!) free 15- 20-minute podcasts on language arts, science, social studies, and a whole series on science careers!
Discussion questions for every podcast to help spark some great talks after your walk.
An option to subscribe to the full library of 191 podcasts.
Back-to-School Sale: Really want to dig into the podcast topics? Subscribe to the full library (an in-app purchase) and get our electronic Teacher's Guide with lesson plans and quizzes for every podcast for free (through 10/31/21)!