"In June 2018…, my role changed from fourth grade teacher to AIG facilitator for our school. I wondered how The Walking Classroom would fit in with this new role. Little did I know then that this resource was exactly what I needed!"
— Lindsey Hensler, AIG Teacher, Cedar Fork Elementary
››› Read Lindsey's story

On-demand webinar: "How The Walking Classroom Can Benefit Your Gifted Students"

Video: Gifted resource teacher shares her experience using The Walking Classroom.
Students get supplemental academic enrichment along with fresh air and exercise—and they love it!
The Walking Classroom is simple. Students walk while listening to custom-written, standards-aligned educational podcasts. The program provides gifted and talented students in any learning environment with:
Choice: Almost 200 standards-aligned podcast topics for your students to choose from
Additional activities: Downloadable or online supplemental activities for every podcast
Social and emotional education: Character values woven into every podcast narrative and included in the discussion questions
Fresh air and exercise: With oxygenated brains after walking, students can stay focused and excel
All students gain:
Higher levels of cognitive performance (on both short- and long-term learning!)
Improved mood
Increased engagement
Improved health literacy
So how does The Walking Classroom help accomplish this?
Students each need either our new
mobile app
or a preloaded
"WalkKit" audio device
with custom-written, entertaining, and educational podcasts
on science, language arts, social studies, and more.
Students go for a
brisk 20-minute walk
while listening to the podcasts.
›› Listen to a podcast on The Boston Massacre
›› Listen to more sample podcasts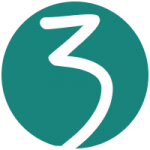 Afterwards,
lesson plans, quizzes, and supplemental activities
help educators lead discussions to synthesize and solidify learning.
›› Download the Boston Massacre Lesson Plan
But does it work?
Yes! Follow the links below to learn more.
---
"The experience of The Walking Classroom has been amazing. The kids love the physical activity and BEG to walk! I have seen their interest in topics grow and they have even done extra research on some of their podcasts." — Tracy Jones, Teacher
"I don't get much exercise, I hate sports and I hate running but this program I love! … I can get out and get moving with my friends and my teacher and my favorite thing in the world … learning." — Ailene, 4th grader
"I am an AIG facilitator and I travel to schools, so variety is what I need. With this ready made lesson, I can provide my students with quality instruction without a lot of planning. I also benefit from the lessons and the walking, which helps me stay fit too!" —Yolanda Scott, AIG facilitator
"As a reader and person with a prodigious vocabulary, I love learning. The Walking Classroom is a great way to learn because you get exertion in learning and physical movement." —Sophia, 6th grader
"My students come to school eager and excited to do the walks each day. I love the convenience of having time to get our wiggles out while they are still actively engaged in learning. It is the best of both worlds!" — Ray Wood, Teacher
"I love the Walking Classroom so so much! Thank you!" — Stella, 5th grader