What did the zero say to the eight?
Nice belt!
That joke ALWAYS makes me laugh. You know what doesn't make me laugh? The "Summer Slide" aka "summer learning loss." You've heard about it. You may have even experienced it yourself back in the day.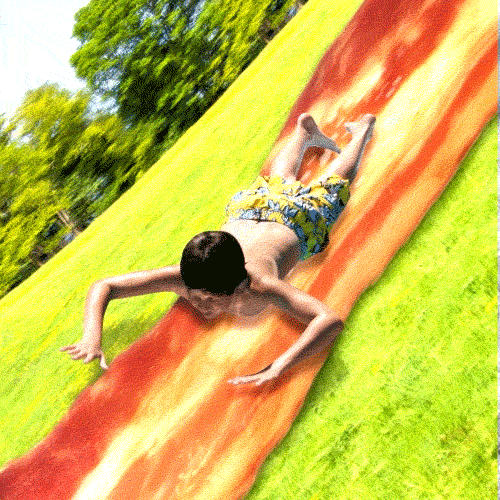 (and it's not nearly as fun as this!)
Luckily, The Walking Classroom has a fun way for you and your kids to keep learning all summer—but NOT in a sitting-inside, boring way! Just take regular walks with your child while listening to one of our kid-friendly educational podcasts.
Your kids will love the fact that you're doing it together and won't even realize how much they're learning. Your walking routine will build great memories as well as boost your child's core content knowledge for the next school year! (And, you might learn something yourself!)
And don't forget to kick off your walk with this week's joke!
Slow the summer slide! Walk, listen, and learn with your kids!
The Walking Classroom podcasts offer a super simple (and free) way for your kids (and you!) to learn about topics in language arts, social studies, and science—all while you take a brisk, energizing walk. Your kids will be building happy, healthy, and smart habits for life.
There are several ways to get the podcasts.
1— Download our app on your mobile device. You'll get 26 free podcasts with the option to subscribe to the full library of 191 podcasts.
2— Download those same 26 podcasts right here on our website.
3— Do a test run with our "Podcast Bundle of the Month" and get a podcast, lesson plan, videos, and a bunch of other online and downloadable activities. This month's bundle is all about The Star Spangled Banner! (more details below)
4— Buy a Home Kit from our online store and get two preloaded WalkKit audio players, a full printed Discussion Guide, and a cute backpack to keep it all in!
Learn about The Star Spangled Banner on this week's walk. Just download our free podcast bundle. You'll get the 18-minute podcast, a lesson plan, videos, and tons of other related activities. AND IT'S FREE!