Kids get fresh air and exercise while reinforcing academic content, health literacy, and character values
Studies show that active kids do better in school. Physical activity in afterschool (or out-of-school time) not only helps kids stay healthy and strong, but it can also contribute to higher test scores, improved attendance, better behavior, enhanced leadership skills, and a lifetime of healthy habits.
The Walking Classroom for out-of-school time
The program is simple to implement and easily fits into classrooms, afterschool programs, summer camps, homeschool, and more—especially with our mobile app!

On-demand webinar:
"Using The Walking Classroom in Afterschool"
Video: Summer programs asst. director shares her experience using The Walking Classroom.
Students each need either our new
mobile app
or a preloaded
"WalkKit" audio device
with custom-written, entertaining, and educational podcasts
on science, language arts, and history.
Students go for a
brisk 20-minute walk
while listening to the podcasts.
›› Listen to a sample podcast on Idioms
›› Listen to more sample podcasts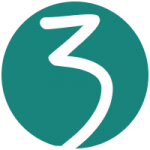 Afterwards,
lesson plans and quizzes
help educators lead discussions to synthesize and solidify learning.
›› Download the idioms Lesson Plan
But does it work?
Yes! Follow the links below to learn more.