Weaving character values throughout the lessons supports social-emotional learning
The Walking Classroom gets kids walking, listening, and learning while also supporting social and emotional learning by incorporating important character values throughout each podcast lesson. Discussion questions related to the topic's character value are included in lesson plans in the available Teacher's Guide. These discussions, which take place after walking and listening to the podcasts, help solidify learning as well as reinforce those values. This social emotional activity for kids will help built their social skills and emotional learning.
The podcasts include character values such as:
Being considerate
Empathy
Respect
Perseverance
Cooperation
Individuality
and many many more…
"We are a Title I school where many of our students are lacking in sufficient school supplies and also supportive resources at home. All of my students are capable of listening to a podcast and participating in the discussions which improves their confidence and social skills as well." — Laura Aldridge, teacher, NC
›› Download this list of podcast titles and their corresponding character values and health messages. (Note: This file lists all podcast titles available on our mobile app. For the list of topics available on our preloaded WalkKit audio players (Complete program version), click here.)
Each podcast also begins with a brief health message to build health literacy. The physical activity gained from walks not only helps kids stay healthy and strong, but it can also contribute to higher test scores, improved attendance, better behavior in class, enhanced leadership skills, and a lifetime of healthy habits. Teacher's routinely report that their Walking Classroom days have 100% attendance!
What else happens?
Confidence soars as The Walking Classroom helps level the playing field so struggling students are able to feel as smart as their peers.
Kids who struggle with reading

are suddenly able to participate in the discussion (and excel!)
Kids who have trouble sitting still

have an opportunity to burn off energy (and learn the material!)
Kids with different learning styles

now can absorb the material in a way that fits them (that's also fun!)
Great for physically distanced in-class learning, remote learning at home, or hybrid learning environments.
Used as designed, the program naturally allows for physical distancing between students as they walk—both at school and at home.
So how does The Walking Classroom work to support social-emotional learning?
Students each need either our new
mobile app
or a preloaded
"WalkKit" audio device
with custom-written, entertaining, and educational podcasts
on science, language arts, and history.
Students go for a
brisk 20-minute walk
while listening to the podcasts.
›› Listen to a sample podcast on The Boston Massacre
›››› Character Value: Acceptance
›››› Health Message: Peer pressure
›› Listen to more sample podcasts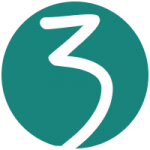 Afterwards,
lesson plans and quizzes
help educators lead discussions to synthesize and solidify learning, as well as spark deeper discussions of the character values and health messages.
›› Download the Boston Massacre Lesson Plan
But does it work?
Yes! Follow the links below to learn more.